Wishlist Wednesday is a book blog hop where we will post about one book per week that has been on our wishlist for some time, or just added (it's entirely up to you), that we can't wait to get off the wishlist and onto our wonderful shelves.
So what do you need to do to join in?
Follow Pen to Paper as host of the meme.
Please consider adding the blog hop button to your blog somewhere, so others can find it easily and join in too! Help spread the word! The code will be at the bottom of the post under the linky.
Pick a book from your wishlist that you are dying to get to put on your shelves.
Do a post telling your readers about the book and why it's on your wishlist.
Add your blog to the linky at the bottom of this post.
Put a link back to pen to paper (http://www.pentopaperblog.com) somewhere in your post, and a note saying that Pen to Paper is the host of the meme.
Visit the other blogs and enjoy!
Acid
by Emma Pass
Goodreads synopsis:
2113. In Jenna Strong's world, ACID – the most brutal, controlling police force in history – rule supreme. No throwaway comment or muttered dissent goes unnoticed – or unpunished. And it was ACID agents who locked Jenna away for life, for a bloody crime she struggles to remember.
The only female inmate in a violent high-security prison, Jenna has learned to survive by any means necessary. And when a mysterious rebel group breaks her out, she must use her strength, speed and skill to stay one step ahead of ACID – and to uncover the truth about what really happened on that dark night two years ago.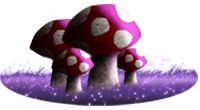 I only heard about Acid a couple of days ago, but already I'm
really
excited about it. I've seen quite a few bloggers are reading it/talking about it, and it seems to be spreading around pretty quickly.
This sounds like a great, fast-paced edge of your seat thriller, mixed with a bit mystery and maybe even science fiction. The dystopian element to the book also seems like it might give it quite a dark atmosphere.
I just love the sound of this and I can't wait to get my hands on a copy!
What's on your wishlist this week? Let us know in the comments below, or link to your own Wishlist Wednesday post in the Linky :)