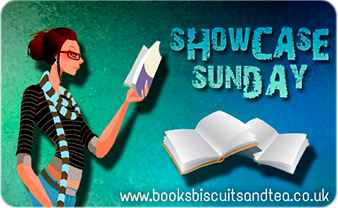 Showcase Sunday is a weekly meme hosted by the wonderful Vicky at

Books, Biscuits & Tea

, where we will show off the books and eBooks we received each week.
Physical Books
Light
by Michael Grant
Siege
by Sarah Mussi
The Darkest Minds
by Alexandra Bracken
Breaking Point
by Kristen Simmons
Among Others
by Jo Walton
The Sea Sisters
by Lucy Clarke
Noble Conflict
by Malorie Blackman
Heart Shaped
by Siobhan Parkinson
Dead Jealous
by Sharon Jones
Angelfall
by Susan Ee
The Humans
by Matt Haig
eBooks
Saving Mars
,
Defying Mars
, and
Losing Mars
by Cidney Swanson:
I first saw these books on Sue Moro's YouTube channel, and Sue was so enthusiastic about them, that I knew I had to check them out. I considered getting the first book, Saving Mars, on my Kindle a while ago, but I'm glad I held off until now, because it went down to 77p during the week! Then I found book two, Defying Mars on Kindle for
free
, and book three, Losing Mars, had just been released, also for 77p on Kindle. Under £2 is not bad at all for all three books!
I am currently reading Saving Mars, and am really enjoying it :) Fingers crossed I enjoy the rest of it, and the following books just as much!
Being Billy
by Phil Earle:
I downloaded a sample of this onto my Kindle during the week, which I then read the other night, but I couldn't decide whether or not it was worth buying it to read on. After looking through copious amounts of reviews, though, I decided that it was highly rated enough that I should buy it. It only cost me £1.99, which is a pretty good price, and I'm looking forward to seeing if I'll agree with the other reviews.
Alone
by Robert J. Crane:
This was a Kindle freebie that I picked up and thought looked quite interesting. It sounds like a really enigmatic and mysterious novel, and I was really intrigued by the premise, so fingers crossed it lives up to those expectations!
The Soulkeepers
by G. P. Ching:
Another Kindle freebie - this time a fantasy novel. It sounds like an interesting premise, but I'm not entirely convinced it'll fully work. But it was free, so I thought I might as well download it, and see if I'm proven wrong!
The Elite
by Kiera Cass:
I received this one via NetGalley from the publishers. It's the second book to The Selection, which I am yet to read (though I did read a couple of chapters, and it sounded pretty good from that). I thought I may as well get it loaded on my Kindle, ready for when I read book one. I'm kind of sad I don't have it as a physical book though, because this cover is just as stunning as the first book!
After Eden
by Helen Douglas:
Another book from the publisher via NetGalley. This is YA science fiction, a genre that is really starting to expand recently, which I'm so happy about, as it's a genre I particularly love. I think it has a really interesting-sounding premise, and I can't wait to discover Ryan's secrets!
Wait For You
by J. Lynn:
Again, I got this one from the publisher via NetGalley. This is Jennifer L. Armentrout (the Lux series) writing a New Adult contemporary romance under the pseudonym J. Lynn. I'm really enjoying this kind of genre at the moment - it's light-hearted, easy reading, and that's exactly what I need right now!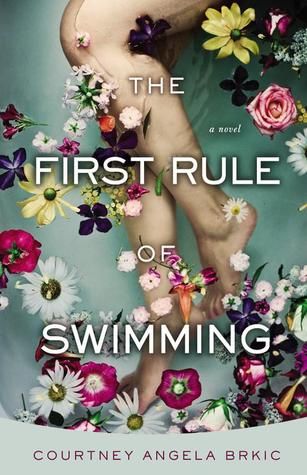 The First Rule of Swimming
by Courtney Angela Brkic:
I was sent an email over the weekend, from NetGalley, with auto-approval for a few titles, and this was among them. It was the only title that I ended up going for, and I have to say it has me really intrigued (and not least because of that gorgeous cover!). Looking forward to seeing if I enjoy it.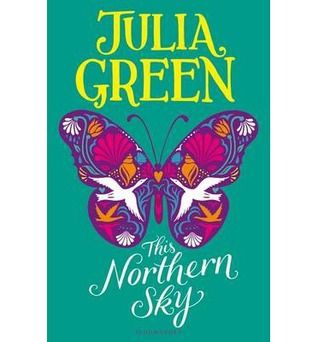 This Northern Sky
by Julia Green:
This is another title I was invited to try by the publishers on NetGalley. It sounds like a pretty unique contemporary read, and it's definitely something that I'm interested in! I have a feeling I'm going to end up loving it.
Other videos this week...