Wishlist Wednesday is a book blog hop where we will post about one book per week that has been on our wishlist for some time, or just added (it's entirely up to you), that we can't wait to get off the wishlist and onto our wonderful shelves.
So what do you need to do to join in?
Follow Pen to Paper as host of the meme.
Please consider adding the blog hop button to your blog somewhere, so others can find it easily and join in too! Help spread the word! The code will be at the bottom of the post under the linky.
Pick a book from your wishlist that you are dying to get to put on your shelves.
Do a post telling your readers about the book and why it's on your wishlist.
Add your blog to the linky at the bottom of this post.
Put a link back to pen to paper (http://www.pentopaperblog.com) somewhere in your post, and a note saying that Pen to Paper is the host of the meme.
Visit the other blogs and enjoy!
Beautiful Darkness (Beautiful Creatures #2)
by Margaret Stohl & Kami Garcia
Goodreads synopsis:
This is the sequel to Beautiful Creatures. If you haven't read book one, and you plan to, do not read the synopsis below, as it will contain spoilers for the first book in the series.
Ethan Wate used to think of Gatlin, the small Southern town he had always called home, as a place where nothing ever changed. Then he met mysterious newcomer Lena Duchannes, who revealed a secret world that had been hidden in plain sight all along. A Gatlin that harbored ancient secrets beneath its moss-covered oaks and cracked sidewalks. A Gatlin where a curse has marked Lena's family of powerful Supernaturals for generations. A Gatlin where impossible, magical, life-altering events happen.
Sometimes life-ending.
Together Ethan and Lena can face anything Gatlin throws at them, but after suffering a tragic loss, Lena starts to pull away, keeping secrets that test their relationship. And now that Ethan's eyes have been opened to the darker side of Gatlin, there's no going back. Haunted by strange visions only he can see, Ethan is pulled deeper into his town's tangled history and finds himself caught up in the dangerous network of underground passageways endlessly crisscrossing the South, where nothing is as it seems.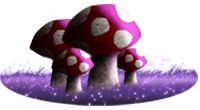 This is a first, for me. I'm choosing the second book in a series as my Wishlist Wednesday pick, before I've even finished the first book! I started reading Beautiful Creatures last night, and already I am hooked, so it seems natural to me that this both goes on my Wishlist, and is chosen as my pick for this week. So far, I just can't get enough of how mysterious Lena is, and I definitely can't get enough of the strange relationship that is forming between Lena and Ethan! I know I'll be getting this book off my wishlist and onto my shelves before I've even finished book one. Loving it!
What's on your wishlist this week? Let us know in the comments below, or link to your own Wishlist Wednesday post in the Linky :)