Wishlist Wednesday is a book blog hop where we will post about one book per week that has been on our wishlist for some time, or just added (it's entirely up to you), that we can't wait to get off the wishlist and onto our wonderful shelves.
So what do you need to do to join in?
Follow Pen to Paper as host of the meme.
Please consider adding the blog hop button to your blog somewhere, so others can find it easily and join in too! Help spread the word! The code will be at the bottom of the post under the linky.
Pick a book from your wishlist that you are dying to get to put on your shelves.
Do a post telling your readers about the book and why it's on your wishlist.
Add your blog to the linky at the bottom of this post.
Put a link back to pen to paper (http://www.pentopaperblog.com) somewhere in your post, and a note saying that Pen to Paper is the host of the meme.
Visit the other blogs and enjoy!
Scarlet (Lunar Chronicles #2)
by Marissa Meyer
Goodreads synopsis:
This is the second book in the Lunar Chronicles, so if you haven't read book one, Cinder, but intend to, don't read this synopsis. Read about Cinder
HERE
.
This is not the fairytale you remember.
But it's one you won't forget.
Scarlet Benoit's grandmother is missing. The police have closed her case. The only person Scarlet can turn to is Wolf, a street fighter she does not trust, but they are drawn to each other.
Meanwhile, in New Beijing, Cinder will become the Commonwealth's most wanted fugitive – when she breaks out of prison to stay one step ahead of vicious Queen Levana.
As Scarlet and Wolf expose one mystery, they encounter Cinder and a new one unravels. Together they must challenge the evil queen, who will stop at nothing to make Prince Kai her husband, her king, her prisoner . . .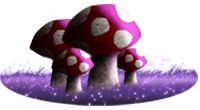 I absolutely
adored
the first book in this series, Cinder. I love fairy tales, both original and adapted, and this has to be my favourite adapted fairy tale series - by far! Book one was Cinderella, but she's not a simple girl, reduced to rags and slavery, she's a cyborg, and one feisty lady. Everything about the book was incredible, and the detail that was put into it was immense, so I'm really looking forward to seeing how the story is going to develop in this second book. It'll also be interesting to see how Marissa has dealt with incorporating the story of Red Riding Hood into Cinder's existing storyline.
It comes out in the UK on February 7th (the day before my birthday!) and I can't wait to get stuck in!
What's on your wishlist this week? Let us know in the comments below, or link to your own Wishlist Wednesday post in the Linky :)