Wishlist Wednesday is a book blog hop where we will post about one book per week that has been on our wishlist for some time, or just added (it's entirely up to you), that we can't wait to get off the wishlist and onto our wonderful shelves.
So what do you need to do to join in?
Follow Pen to Paper as host of the meme.
Please consider adding the blog hop button to your blog somewhere, so others can find it easily and join in too! Help spread the word! The code will be at the bottom of the post under the linky.
Pick a book from your wishlist that you are dying to get to put on your shelves.
Do a post telling your readers about the book and why it's on your wishlist.
Add your blog to the linky at the bottom of this post.
Put a link back to pen to paper (http://www.pentopaperblog.com) somewhere in your post, and a note saying that Pen to Paper is the host of the meme.
Visit the other blogs and enjoy!
Covet (The Clann #2)
by Melissa Darnell
Goodreads synopsis:

**WARNING**
This synopsis contains spoilers for the first book in the series. If you have not read it yet, and plan to, do not read this.

Dangerous to be together. Painful to be apart. Savannah Colbert knows she broke up with Tristan Coleman for the right reasons. Most of all, to keep from killing him with her new vampire abilities. But try telling her heart. Now, lost in a sea of hostile Clann faces, Sav tries to come to terms with what she's becoming and what that means for her future. And that someone is doing their best to bully her into making a terrible mistake.
Tristan can't believe Sav won't even talk to him. If being apart is her decision, fine. Just don't expect him to honor it. But even as he prepares to fight for the girl he loves, forces beyond their control take them both in directions neither could have foreseen or prepared for.
A reckoning is coming… and not everyone will survive.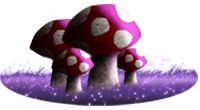 I read the first book in this series, Crave, earlier in the year, and although I didn't think that most of it was amazing, I was really intrigued by the ending of the book. I decided that I would give this author one more go, and read the second in the series, to see if the intriguing ending lead into a better second book.
The synopsis makes it sound a lot more exciting than book one, so I have my fingers crossed!
What's on your wishlist this week? Let us know in the comments below, or link to your own Wishlist Wednesday post in the Linky :)