I'm really excited, this week, to be able to introduce Pen to Paper's
brand-stinking-new
(hopefully) weekly feature,
First Page Friday
! This really does do what it says on the tin, but just in case you missed it ... each week I will be sharing the first page of a (probably) Young Adult book, that I am particularly excited about, or have already read and loved.
I will make a point of this as well, as this is a new feature - I have had, and will have permission from the publishers for every single first page that I publish in this feature.
So yeah, without further ado, I would like to introduce you to the book that I am featuring on the
very first
week of this new feature!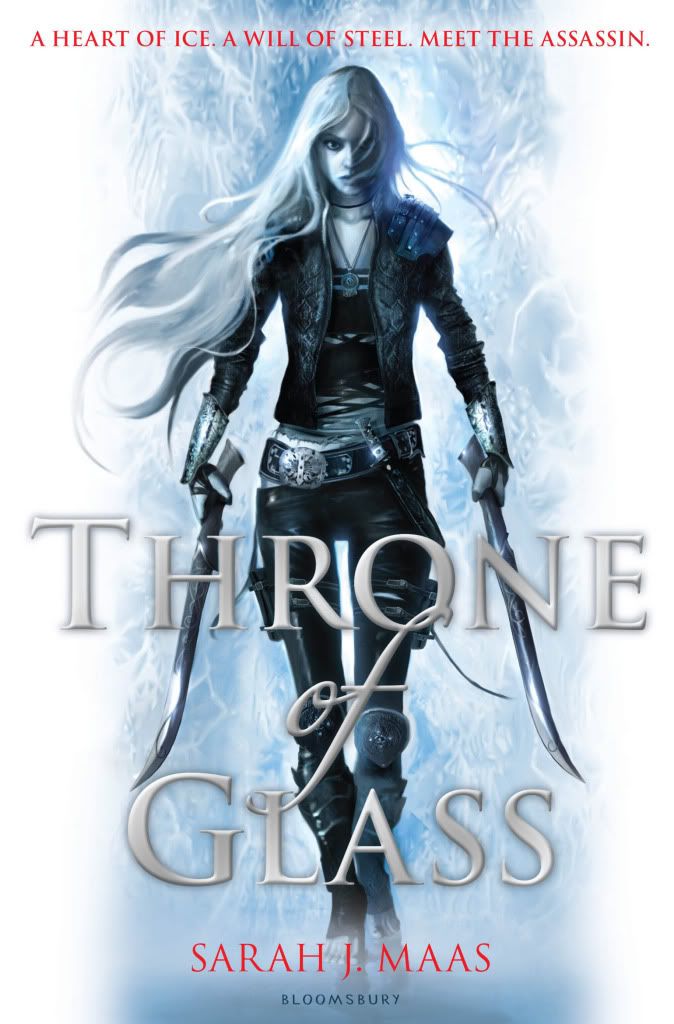 Throne of Glass
by Sarah J. Maas
Publisher
:
Bloomsbury
Pages
:
432
Release date
:
2nd August 2012
Buy
:
Book Dep
|
Amazon UK
|
Amazon US
|
Waterstones
Find on Goodreads
Read my review
Goodreads synopsis:
Meet Celaena Sardothien.
Beautiful. Deadly. Destined for greatness.
In the dark, filthy salt mines of Endovier, an eighteen-year-old girl is serving a life sentence. She is a trained assassin, the best of her kind, but she made a fatal mistake: she got caught.
Young Captain Westfall offers her a deal: her freedom in return for one huge sacrifice. Celaena must represent the prince in a to-the-death tournament—fighting the most gifted thieves and assassins in the land. Live or die, Celaena will be free. Win or lose, she is about to discover her true destiny. But will her assassin's heart be melted?
The First Page
My Thoughts...
I chose this book to be one of the first books that I would feature on First Page Friday, because it was a book that surprised me a lot (in a good way). I had been initially very excited about reading it, but once I started, I was disappointed at first. This did change however, much to my surprise, and I was so obsessed with it by the end of the book, that it's going to be a
very
long wait for the sequel!
I think the first page of this is a really great demonstration of Celaena's character - we get to see how tough she is, how feared, and most importantly of all, how sharply intelligent she is. I adored her character, so it's really great to re-read the first page, and recognise her immediately!
I'm really hoping that if you haven't already read this, and hadn't already added it to your wishlist, that I have managed to do so today!
Definitely leave a comment below, if you have anything at all to say about this - we all love talking about books ;)
Click here for my review