Wishlist Wednesday is a book blog hop where we will post about one book per week that has been on our wishlist for some time, or just added (it's entirely up to you), that we can't wait to get off the wishlist and onto our wonderful shelves.
So what do you need to do to join in?
Follow Pen to Paper as host of the meme.
Please consider adding the blog hop button to your blog somewhere, so others can find it easily and join in too! Help spread the word! The code will be at the bottom of the post under the linky.
Pick a book from your wishlist that you are dying to get to put on your shelves.
Do a post telling your readers about the book and why it's on your wishlist.
Add your blog to the linky at the bottom of this post.
Put a link back to pen to paper (http://vogue-pentopaper.blogspot.com) somewhere in your post.
Visit the other blogs and enjoy!
In Honor by Jessi Kirby
Goodreads synopsis:
A devastating loss leads to an unexpected road trip in this novel from the author of Moonglass, whose voice Sarah Dessen says "is fresh and wise, all at once."
Hours after her brother's military funeral, Honor opens the last letter Finn ever sent. In her grief, she interprets his note as a final request and spontaneously decides to go to California to fulfill it.
Honor gets as far as the driveway before running into Rusty, Finn's best friend since third grade and his polar opposite. She hasn't seen Rusty in ages, but it's obvious he is as arrogant and stubborn as ever—not to mention drop-dead gorgeous. Despite Honor's better judgment, the two set off together on a voyage from Texas to California. Along the way, they find small and sometimes surprising ways to ease their shared loss and honor Finn's memory—but when shocking truths are revealed at the end of the road, will either of them be able to cope with the consequences?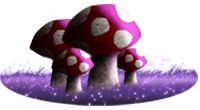 You
may
have noticed me going on about this one on facebook over the past couple of days...
You may also have noticed recently, that I am on a bit of a YA contemporary
splurge
(as I have christened it), and this is another book in that splurge! I'm especially interested in the idea of the American road trip novel - and will be reading Saving June by Hannah Harrington next - and this is
kind of
along the same lines as that.
It just looks like a really nice, summer read, but something that as well as being an 'easy' read, is also gripping, and has
real
emotion attached to it. That's what I'm loving reading at the moment, and this sounds just perfect!
I really hope I can get a copy soon!