Wishlist Wednesday is a book blog hop where we will post about one book per week that has been on our wishlist for some time, or just added (it's entirely up to you), that we can't wait to get off the wishlist and onto our wonderful shelves.
So what do you need to do to join in?
Follow Pen to Paper as host of the meme.
Please consider adding the blog hop button to your blog somewhere, so others can find it easily and join in too! Help spread the word! The code will be at the bottom of the post under the linky.
Pick a book from your wishlist that you are dying to get to put on your shelves.
Do a post telling your readers about the book and why it's on your wishlist.
Add your blog to the linky at the bottom of this post.
Put a link back to pen to paper (http://vogue-pentopaper.blogspot.com) somewhere in your post.
Visit the other blogs and enjoy!
What's Left of Me by Kat Zhang
Goodreads synopsis:
NEVER LET ME GO meets HIS DARK MATERIALS in a beautiful, haunting YA debut, the first book in The Hybrid Chronicles.
Eva and Addie live in a world where everyone is born with two souls, but where only the dominant one is allowed to survive childhood. Fifteen years old, and closer even than twins, the girls are keeping Eva, the 'second soul', a secret. They know that it's forbidden to be hybrid, but how could they ever be apart?
When a dramatic event reveals what really happens to hybrids if they are discovered, Eva and Addie face a dangerous fight for survival, neither wanting to be the one left behind…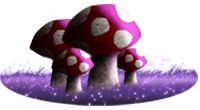 I'm so excited about this book that I actually already have the US hardback edition pre-ordered, and it's not released until September! The concept it so exciting - two souls living in one body, until the dominant soul pushes the other out at a certain age, and then the person is left with just the one soul - but then there's a hybrid, who keeps both souls?! That sounds
amazing
. It actually sounds a little bit 'Jekyll and Hyde', but less sinister...
And I feel the need to justify this ... the reason I've pre-ordered the US hardback instead of just getting the paperback when it comes out in the UK, should be obvious. Look at that cover! It's amazing - not to mention really clever! Half of one face, cut out in the shape of another face ... I'm mesmerised by it!
It's going to be a
very long summer,
waiting for this book!