Top Ten Tuesday is a weekly meme hosted by
The Broke and the Bookish
. It was created because of a particular fondness towards lists. Each week, a new top ten question will be posted on the hosting blog for other blogs to join in with on their own blogs. All you need to do to join in is link back to the host somewhere on your post, and add your link to the linky list via the host.
I think I'm going to have to do this one in descending order... It's going to be difficult to put them all in a proper order, so I guess just treat many of them as though they are as important as each other :)
This week's post is:
Top Ten Authors I'd Like to Meet & Get Books Signed by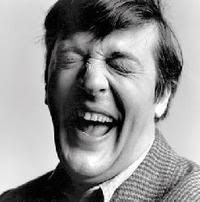 Charlaine Harris
: If you've been a follower of the blog for a while, or you already know me in person etc, then this one should be fairly obvious! I am a huge, huge,
huge
fan of Charlaine! I've read 16... or 17 (it's hard to keep track!) of her books now, and I've given 5 stars to every single one of them!
I actually already have a book signed by Charlaine (Grave Secret, the final book in the Harper Connelly series), but it was transferred to the bookshop I work in from the Nottingham branch (where she did a signing a couple of years ago, and sadly I couldn't make it!! I nearly died!)... but it's just not the same as meeting her. I am determined that ONE DAY I shall meet her!
Stephen Fry
: Again, if you know me well enough, this is another obvious choice. Stephen Fry is an idol to me ... practically a god-among-men. Anything Stephen says is
the law
. Don't you know it!
I just can't help but love him, and I'd love the opportunity to speak to him in person. I'd treasure whatever little nugget of knowledge he passed onto me forever!
Lauren Oliver
: I
love
Lauren's writing. Both Delirium and Pandemonium were amazing, and I think it'd be pretty cool to meet her in person. From reading her blog and following her on twitter/facebook etc, she seems like a really nice, genuine person as well. So I think it'd be cool to meet her.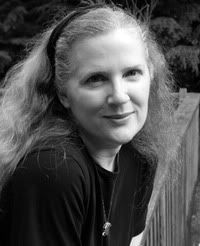 Suzanne Collins
: This is another fairly obvious choice, but it'd be so cool to meet the author of The Hunger Games, Suzanne Collins! There really isn't much more that I need to say about her! I think you all know that it would be amazing to meet her!
Kazuo Ishiguro
: Kazuo is another of my favourite authors. He's the author of one of my all-time favourite novels, Never Let Me Go, and one of the masters of storytelling. His books (the ones that I've read so far) are so beautifully-crafted and poignant... and so memorable! I read Never Let Me Go over 3 years ago, and it is
still
with me! It's just an amazingly moving book, and I'd love to be able to talk to Kazuo about it, and get the book signed (obviously!)
Julie Kagawa
: Like Charlaine, I actually have a book signed by Julie already - an ARC of The Immortal Rules, which is signed and dedicated. However, I didn't meet her to get it - it was a gift from her and Mira Ink (her UK publishers). I do love the book I have, but it would be seriously
awesome
to meet her in person to talk about her books, and of course - her chickens! I bet they're not cute little fluff-balls anymore!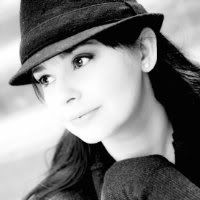 Michelle Hodkin
: I
loved
The Unbecoming of Mara Dyer - it was my second favourite book of last year, and I think Michelle would be a really interesting person to meet. I would have
so
many questions to ask her about the book! And then of course, I'd rave about how much I
need
The Evolution of Mara Dyer now! Not October ... NOW! I have so much respect for this writer!
Nalini Singh
: Nalini is such a good Paranormal Romance/Urban Fantasy writer, and I love what I've read of hers so far. The Psy-changeling series is so unique, and so exciting. I'd love to meet her and ask where the idea for it all came from!
Okay, so I'm going to cheat and add a little extra something to the bottom here, and say that I would also love to meet and have a book signed by J. K. Rowling. I didn't add her to the 'official' list for three reasons:
A)
Everyone
would probably have her on this list
B) It's pretty special, yeah... but I'm not a huge fan of the Harry Potter books anymore (*cue the gasps of horror*). But I'm just not bothered anymore. I was when I was 14/15, but not anymore, I'm afraid. Sorry guys!
and C)
How much money would the book be worth
?! Seriously... I saw a first edition of The Philosopher's stone, signed by her and Daniel Radcliffe, going for over £5000 on eBay the other week! And seeing as I'm not a huge fan of the books, I probably wouldn't have a problem with selling it. Imagine how many giveaway prizes that would bring ;)