Wishlist Wednesday is a book blog hop where we will post about one book per week that has been on our wishlist for some time, or just added (it's entirely up to you), that we can't wait to get off the wishlist and onto our wonderful shelves.
So what do you need to do to join in?
Follow Pen to Paper as host of the meme.
Please consider adding the blog hop button to your blog somewhere, so others can find it easily and join in too! Help spread the word! The code will be at the bottom of the post under the linky.
Pick a book from your wishlist that you are dying to get to put on your shelves.
Do a post telling your readers about the book and why it's on your wishlist.
Add your blog to the linky at the bottom of this post.
Put a link back to pen to paper (http://vogue-pentopaper.blogspot.com) somewhere in your post.
Visit the other blogs and enjoy!
The Evolution of Mara Dyer (Mara Dyer #2) by Michelle Hodkin
Goodreads synopsis:
Two days after Mara walks into a police station in Miami at the close of The Unbecoming of Mara Dyer, she is committed for psychiatric treatment for what her parents believe is a mental breakdown. But what seems like a hallucination to everyone else is a chilling reality for Mara. Someone from her past has discovered her strange, disturbing secret and that someone wants her to pay. But she's about to discover that the price is more than she can bear.
Dark and thrilling, suspenseful and passionate, The Evolution of Mara Dyer will have readers breathlessly turning pages to find out what will become of Mara Dyer next.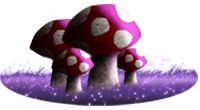 I'm so
ridiculously excited
for this to come out! I read the first book in the series, The Unbecoming of Mara Dyer, just before Christmas, finishing it on Christmas eve (you can read my review of the first book
HERE
),
and I absolutely loved it.
The Unbecoming of Mara Dyer was one of my favourite books of last year, so I really hope this lived up to the first book, and to my expectations. It looks as though it will be equally as dark and mysterious, so it's looking good so far!
I know the book isn't out until October, but the cover for the book was revealed earlier today, so I couldn't hold myself back from putting this as this week's Wishlist Wednesday!