Wishlist Wednesday is a book blog hop where we will post about one book per week that has been on our wishlist for some time, or just added (it's entirely up to you), that we can't wait to get off the wishlist and onto our wonderful shelves.
So what do you need to do to join in?
Follow Pen to Paper as host of the meme.
Please consider adding the blog hop button to your blog somewhere, so others can find it easily and join in too! Help spread the word! The code will be at the bottom of the post under the linky.
Pick a book from your wishlist that you are dying to get to put on your shelves.
Do a post telling your readers about the book and why it's on your wishlist.
Add your blog to the linky at the bottom of this post.
Put a link back to pen to paper (http://vogue-pentopaper.blogspot.com) somewhere in your post.
Visit the other blogs and enjoy!
The Water Witch by Carol Goodman
Goodreads synopsis:
"You have only to call my name to bring me back", he whispered, his breath hot in my ear. "You have only to love me to make me human". Callie McFay is the guardian of the last gateway between the world of Faerie and mankind. Seduced by a powerful incubus demon, she has succeeded in banishing Liam to the Borderlands but he still haunts her dreams, tempting her with the knowledge of how to bring him back. But loving an incubus usually ends in death for a human. For her own sake Callie must learn to control her desires and ensure Liam remains trapped for all eternity in his watery prison. Only there is a more dangerous creature than Liam in the Borderlands. The Water Witch is also looking for a way back...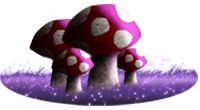 I absolutely can't wait for this one - I've been looking forward to it for ages, and it's going to be a longer wait still - it doesn't come out in the UK until September!
Thankfully, I
should
be reviewing it for Ebury press, when they have the review copies in, which I'm super-excited about!
It's the second in Carol's Fairwick Chronicles, the second book to Incubus (which is published in the US as The Demon Lover by Juliet Dark) - you can see my review of the first book
HERE
.
I can't wait to see how the series develops. I reckon it's going to be a good one!