Wishlist Wednesday is a book blog hop where we will post about one book per week that has been on our wishlist for some time, or just added (it's entirely up to you), that we can't wait to get off the wishlist and onto our wonderful shelves.
So what do you need to do to join in?
Follow Pen to Paper as host of the meme.
Please consider adding the blog hop button to your blog somewhere, so others can find it easily and join in too! Help spread the word! The code will be at the bottom of the post under the linky.
Pick a book from your wishlist that you are dying to get to put on your shelves.
Do a post telling your readers about the book and why it's on your wishlist.
Add your blog to the linky at the bottom of this post.
Put a link back to pen to paper (http://vogue-pentopaper.blogspot.com) somewhere in your post.
Visit the other blogs and enjoy!
The Selection by Kiera Cass
Synopsis (from Waterstones):
Thirty-five beautiful girls. Thirty-five beautiful rivals! It's the chance of a lifetime and 17-year-old America Singer should feel lucky. She has been chosen for The Selection, a reality TV lottery in which the special few compete for gorgeous Prince Maxon's love. Swept up in a world of elaborate gowns, glittering jewels and decadent feasts, America is living a new and glamorous life. And the prince takes a special interest in her, much to the outrage of the others. Rivalry within The Selection is fierce and not all of the girls are prepared to play by the rules. But what they don't know is that America has a secret -- one which could throw the whole competition and change her life forever.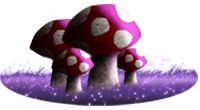 The first thing I need to say about this is book is -
how beautiful is the cover?!
This is evidently the thing that first grabbed my attention about the book, but the synopsis is always going to be the deciding thing, and it sounds like a fantastic read! I think it's published in the UK in 56 days or something like that... according to the Waterstones website, anyway, and I can't wait to get hold of a copy! You'll definitely be seeing a review of this sometime in the summer - I'm literally bouncing off the walls with excitement right now *geek*
It's going to be a good one!