Wishlist Wednesday is a book blog hop where we will post about one book per week that has been on our wishlist for some time, or just added (it's entirely up to you), that we can't wait to get off the wishlist and onto our wonderful shelves.
So what do you need to do to join in?
Follow Pen to Paper as host of the meme.
Please consider adding the blog hop button to your blog somewhere, so others can find it easily and join in too! Help spread the word! The code will be at the bottom of the post under the linky.
Pick a book from your wishlist that you are dying to get to put on your shelves.
Do a post telling your readers about the book and why it's on your wishlist.
Add your blog to the linky at the bottom of this post.
Put a link back to pen to paper (http://vogue-pentopaper.blogspot.com) somewhere in your post.
Visit the other blogs and enjoy!
Croak by Gina Damico
Goodreads synopsis:
Fed up with her wild behavior, sixteen-year-old Lex's parents ship her off to upstate

New York to live with her Uncle Mort for the summer, hoping that a few months of

dirty farm work will whip her back into shape.
But Uncle Mort's true occupation is
much dirtier than shovelling manure.
He's a Grim Reaper. And he's going to teach Lex the family business.
She quickly assimilates into the peculiar world of Croak, a town populated by
reapers who deliver souls from this life to the next. But Lex can't stop her desire for
justice — or is it vengeance?
—
whenever she encounters a murder victim, craving to
stop the attackers before they can strike again. Will she ditch Croak and go rogue with
her reaper skills?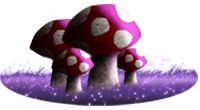 This has been on the edges of my radar for AGES now, and I
really
want it. In fact, I want it so badly, that I've just clicked that wonderful-looking 'order' button (oops ;P). Technically it's still on the wishlist, seeing as it won't arrive now, probably until early next week!
It sounds like something a little different from the norm, so that should be really refreshing - and it's had great reviews (of the ones I've seen, anyway).
I can't wait for it to arrive!
Let me know what's on your wishlist - sign up your post in the linky below, and of course, in the comments :)