Wishlist Wednesday is a book blog hop where we will post about one book per week that has been on our wishlist for some time, or just added (it's entirely up to you), that we can't wait to get off the wishlist and onto our wonderful shelves.
So what do you need to do to join in?
Follow Pen to Paper as host of the meme.
Please consider adding the blog hop button to your blog somewhere, so others can find it easily and join in too! Help spread the word! The code will be at the bottom of the post under the linky.
Pick a book from your wishlist that you are dying to get to put on your shelves.
Do a post telling your readers about the book and why it's on your wishlist.
Add your blog to the linky at the bottom of this post.
Put a link back to pen to paper (http://vogue-pentopaper.blogspot.com) somewhere in your post.
Visit the other blogs and enjoy!
He's After Me by Chris Higgins
Goodreads synopsis:
Anna's bruised and upset by the collapse of her parents' marriage. So much of the fallout - including responsibility for her wayward younger sister - seems to be heading in her direction. All she wants is to get the exam results she needs to get herself to university - and away from this mess. She certainly wants nothing to do with boys - until Jem appears. Gradually he wins her trust, and becomes everything Anna needs him to be.
But Anna's about to discover that love stories don't always have happy endings...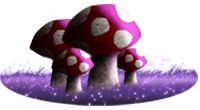 I saw this one at work a few weeks ago, and ever since I've not been able to decide whether or not to buy it. I keep picking it up, flicking through it, and then putting it back down.
But I've been told by fellow readers and Waterstones employees alike that it's a really good, teen thriller, so it does sound like something I would enjoy - and like it might be something a little bit different from the usual YA stuff.
When I've shifted some more off the TBR mountain, that I can think about picking this up, and then bringing it home with me. Fingers crossed for later on this year!