Wishlist Wednesday is a book blog hop where we will post about one book per week that has been on our wishlist for some time, or just added (it's entirely up to you), that we can't wait to get off the wishlist and onto our wonderful shelves.
So what do you need to do to join in?
Follow Pen to Paper as host of the meme.
Please consider adding the blog hop button to your blog somewhere, so others can find it easily and join in too! Help spread the word! The code will be at the bottom of the post under the linky.
Pick a book from your wishlist that you are dying to get to put on your shelves.
Do a post telling your readers about the book and why it's on your wishlist.
Add your blog to the linky at the bottom of this post.
Put a link back to pen to paper (http://vogue-pentopaper.blogspot.com) somewhere in your post.
Visit the other blogs and enjoy!
Dark Storm by Sarah Singleton
Goodreads synopsis:
Ellie is staying with her maternal grandparents for the summer, while her recently bereaved dad takes off on holiday with his new girlfriend. Upset by his apparent callousness, missing her mother, and jealous for her dad's attention, she begins to spiral into depression. Her grandparents suggest she joins a local theatre group, to meet people her own age and get away from the dark thoughts that threaten to engulf her. But then she gets roped into a seance at the theatre, and is the only one who actually sees a real ghost. Now a spirit is contacting her from beyond the grave - and as the dead boy's story unfolds, Ellie finds herself falling in love with him. But if she solves his mystery and helps release his soul, will he be lost to her forever?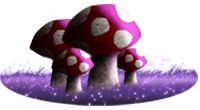 I've heard some fantastic things being said about this one already, so I'm looking forward to seeing what it's like. It sounds as though there are some really great, and strong characters in this novel, which always makes a better read, in my humble opinion.
I also like the idea of a 'love that can never be' between a girl and a ghost - I'd be really interested to see how this would work.
It's definitely one I will be keeping my beady eyes open for!