Wishlist Wednesday is a book blog hop where we will post about one book per week that has been on our wishlist for some time, or just added (it's entirely up to you), that we can't wait to get off the wishlist and onto our wonderful shelves.
So what do you need to do to join in?
Follow Pen to Paper as host of the meme.
Please consider adding the blog hop button to your blog somewhere, so others can find it easily and join in too! Help spread the word! The code will be at the bottom of the post under the linky.
Pick a book from your wishlist that you are dying to get to put on your shelves.
Do a post telling your readers about the book and why it's on your wishlist.
Add your blog to the linky at the bottom of this post.
Put a link back to pen to paper (http://vogue-pentopaper.blogspot.com) somewhere in your post.
Visit the other blogs and enjoy!
Shadow Hills by Anastasia Hopcus
Goodreads synopsis:
Since her sister's mysterious death, Persephone "Phe" Archer has been plagued by a series of disturbing dreams. Determined to find out what happened to her sister, Phe enrolls at Devenish Prep in Shadow Hills, Massachusetts—the subject of her sister's final diary entry.
After stepping on campus, Phe immediately realizes that there's something different about this place—an unexplained epidemic that decimated the town in the 1700s, an ancient and creepy cemetery, and gorgeous boy Zach—and somehow she's connected to it all.
But the more questions she asks and the deeper she digs, the more entangled Phe becomes in the haunting past of Shadow Hills. Finding what links her to this town . . . might cost her her life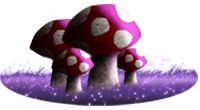 I found this one on another book blog at the end of last week, and thought it looked really interesting. I find that just from the synopsis, I already like the character (although, that's just because I happen to like the name Persephone), and I really want to know how she's connected to it all.
It's a good sign when just the synopsis can do that. Hopefully I'll be able to get my paws on a copy soon!