Wishlist Wednesday is a book blog hop where we will post about one book per week that has been on our wishlist for some time, or just added (it's entirely up to you), that we can't wait to get off the wishlist and onto our wonderful shelves.
So what do you need to do to join in?
Follow Pen to Paper as host of the meme.
Please consider adding the blog hop button to your blog somewhere, so others can find it easily and join in too! Help spread the word! The code will be at the bottom of the post under the linky.
Pick a book from your wishlist that you are dying to get to put on your shelves.
Do a post telling your readers about the book and why it's on your wishlist.
Add your blog to the linky at the bottom of this post.
Put a link back to pen to paper (http://vogue-pentopaper.blogspot.com) somewhere in your post.
Visit the other blogs and enjoy!
Fateful by Claudia Gray
Goodreads synopsis:
A tragic tale about falling in love on the world's most infamous ill-fated sea voyage as heroine, Tess, discovers darker secrets that lie beneath the doomed crossing… and a hidden brotherhood that threaten to tear her lover from her forever.
The RMS Titanic is the most luxurious ship ever built, but for eighteen-year-old Tess Davies it's a prison. Travelling as a maid for the family she has served for years, Tess is trapped in their employ amid painful memories and family secrets.
When she meets Alec, a handsome upper class passenger, Tess falls helplessly in love. But Alec has secrets of his own… and soon Tess is entangled in a dangerous game. A sinister brotherhood that will do anything to induct Alec into their mystical order has followed him onboard. And Tess is now their most powerful pawn.
Tess and Alec fight the dark forces threatening to tear them apart, never realising that they will have to face an even greater peril before the journey is over…
New York Times best-selling author Claudia Gray delivers adventure, dark paranormal suspense, alluring romance, and a truly surprise ending, set against the opulent backdrop of the Titanic's first — and last — voyage.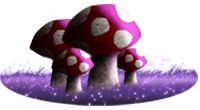 I have requested a review copy of this from the publishers, so hopefully I will be able to review this for Pen to Paper very soon!
It was recommended to me by a book blogger from 'Down Under', Rachel at
The Rest is Still Unwritten,
and I immediately loved the sound of it. I've not read any of Claudia's stuff before, but it has always been hovering at the edges of my periphery vision, so maybe I should start off reading her books with this one?!
I'm always up for a new story involving the Titanic, so this sounds really interesting.