Wishlist Wednesday is a book blog hop where we will post about one book per week that has been on our wishlist for some time, or just added (it's entirely up to you), that we can't wait to get off the wishlist and onto our wonderful shelves.
So what do you need to do to join in?
Follow Pen to Paper as host of the meme.
Please consider adding the blog hop button to your blog somewhere, so others can find it easily and join in too! Help spread the word! The code will be at the bottom of the post under the linky.
Pick a book from your wishlist that you are dying to get to put on your shelves.
Do a post telling your readers about the book and why it's on your wishlist.
Add your blog to the linky at the bottom of this post.
Put a link back to pen to paper (http://vogue-pentopaper.blogspot.com) somewhere in your post.
Visit the other blogs and enjoy!
The Pleasures of Men
Goodreads synopsis:
Spitalfields, 1840.
Catherine Sorgeiul lives with her Uncle in a rambling house in London's East End. She has few companions and little to occupy the days beyond her own colourful imagination. But then a murderer strikes, ripping open the chests of young girls and stuffing hair into their mouths to resemble a beak, leading the press to christen him The Man of Crows. And as Catherine hungrily devours the news, she finds she can channel the voices of the dead ... and comes to believe she will eventually channel The Man of Crows himself.

But the murders continue to panic the city and Catherine gradually realizes she is snared in a deadly trap, where nothing is as it first appears ... and lurking behind the lies Catherine has been told are secrets more deadly and devastating than anything her imagination can conjure.

With an elegant style and thrilling plot, The Pleasures of Men reveals the dark, beating heart of corrupt London during Queen Victoria's reign.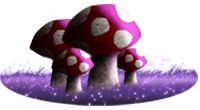 I only found out about this one the other day, but it sounds like a pretty good read! It sounds like a wonderful, fictional account of the gritty realities of Victorian London, and of the things that the most twisted of people are capable of.
The Victorian era, despite its corruption is also one I'm really interested in, so as a Historical Thriller, it sounds like an amazing read! I'll be looking forward to getting a copy very soon!