Wishlist Wednesday is a book blog hop where we will post about one book per week that has been on our wishlist for some time, or just added (it's entirely up to you), that we can't wait to get off the wishlist and onto our wonderful shelves.
So what do you need to do to join in?
Follow Pen to Paper as host of the meme.
Please consider adding the blog hop button to your blog somewhere, so others can find it easily and join in too! Help spread the word! The code will be at the bottom of the post under the linky.
Pick a book from your wishlist that you are dying to get to put on your shelves.
Do a post telling your readers about the book and why it's on your wishlist.
Add your blog to the linky at the bottom of this post.
Put a link back to pen to paper (http://vogue-pentopaper.blogspot.com) somewhere in your post.
Visit the other blogs and enjoy!
Don't Expect Magic by Kathy McCullough
Goodreads synopsis:
Delaney Collins doesn't believe in fairy tales. And why should she? Her mom is dead, her best friend is across the country, and she's stuck in California with "Dr. Hank," her famous life-coach father—a man she barely knows. Happily ever after? Yeah, right.

Then Dr. Hank tells her an outrageous secret: he's a fairy godmother—an f.g.—and he can prove it. And by the way? The f.g. gene is hereditary. Meaning there's a good chance that New Jersey tough girl Delaney is someone's fairy godmother.

But what happens when a fairy godmother needs a wish of her own?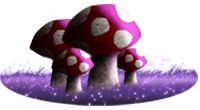 This sounds, admittedly, a little odd, but I think it also sounds fairly interesting - something that's not quite been done before. There are other, similar things, but they're not quite on this level. So if it's written well, it should be a pretty fun read.
Hopefully I will be getting this when I have a little more room going spare on the bookcase. I'll be interested to see what the author's done with it!
(But if you decide you now want it, you can click the book cover to go to the Book Depository ;P)