Every Thursday,

Books for Company

hosts a meme in which we will post a book we really want to read, or have been meaning to take off our shelves and read for a
while.

Want to join in?
Pick a book you have been meaning to read.

Do a post telling us about this book.

Link up the post in the Linky

Visit the other blogs!
Book of Love by Abra Ebner
Goodreads synopsis:
New characters, New world, but old enemies. Emily struggles to ignore a new friend with emotions that temp her, Wes delves deeper into his past and family while finding friendship isn't reserved for the human race alone, Jane finds out her dear Max isn't what he seems, Greg's friendships cost him more than he expected, and Max forgets that the truth is best. But then again, someone always has to be the liar... Emotional baggage, begrudged enemies, and the bitterness that comes when the honeymoon of their friendship fades... Will the love survive, or is it all just a game?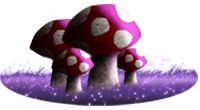 This was one of the first eBooks I ever bought for my Kindle. I was so excited that I could now read books from America, really cheaply, that I downloaded it before I was even given my eReader (it was a birthday present - waiting for it nearly killed me). However, despite being really excited by the prospect of being able to read this at last, I still haven't read it! Very odd, I know. I need to get this one read very soon!
What books have you had for a long time and still not read? Let me know in the comments :)