Out earlier this month from Mira Ink...
If I Die by Rachel Vincent

[

Soul Screamers #5

]

Synopsis (provided by Mira Ink):

Teen banshee Kaylee is living on borrowed time, and that time is running out...




Still reeling from their last clash with the Netherworld, things hit rock bottom when Kaylee discovers her name has appeared on a reaper's list, scheduling her to die within a matter of days! But while her friends are expecting her to break down in hysterics or rail against the injustice of her fate, Kaylee has other plans in mind.




When Kaylee discovers that the new teacher at her school is in fact an incubus, set on impregnating high-school girls with his demon children, she makes it her final mission to put a stop to him. But while Kaylee is distracted from her impending death by rescuing her female classmates, those who love her are determined to find a way to save her, no matter what the cost may be...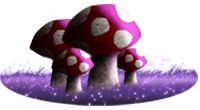 This thrilling fifth instalment in the Soul Screamers series was released on February 3rd in the UK, and is now available for purchase from UK bookshops, and online at the following retailers and more: