I thought today, just for a change, I would share with you my eBook downloads and purchases for the day. eBooks are something that I buy a fair amount of and I am a
big
fan of my Kindle eReader, but I don't tend to talk about the eBooks I buy quite as much as I talk about the paperbacks, I suppose because with a paperback, there is something new that you can physically touch, rather than just download to a device.
Anyway, I feel like being different today, so I will tell you a little about each of the eBooks.
Freaks: A Rizzoli & Isles Short Story by Tess Gerritsen
Amazon synopsis:


Homicide cop Jane Rizzoli and medical examiner Maura Isles have seen their fair share of mortal crimes, but the death of Kimberly Rayner may qualify as inhuman in more ways than one. When the corpse of the emaciated seventeen-year-old girl is discovered next to an empty coffin in an abandoned church, mysterious bruises around the throat suggest foul play. Caught fleeing the scene is the victim's closest friend, Lucas Henry, an equally skeletal, pale teenager who claims he's guilty only of having a taste for blood—a craving he shared with Kimberly. But the victim's distraught father doesn't believe in vampires, only vengeance. And now, another life may be at risk unless Rizzoli and Isles can uncover the astonishing truth.
I've never read anything by Tess Gerritsen, and I'm not usually a big crime reader, but I have been looking at her books for a little while now and wondering. So when I was doing my usual weekly mooch at the top 100 paid and free in the Kindle Store, and found this as a free download (possibly only free in the UK store, I'm not sure about anywhere else, but it's worth checking), I thought I would give it a go and see how I found it. As it's only a short story, it shouldn't take long to read but will give me a good idea of whether or not I would enjoy the rest of her work.



Touch the Dark by Karen Chance
Amazon Synopsis
Can you ever really trust a vampire?Cassandra Palmer can see the future and communicate with spirits - talents that make her attractive to the dead and the undead. The ghosts of the dead aren't usually dangerous; they just like to talk ... a lot.The undead are another matter.Like any sensible girl, Cassie tries to avoid vampires. But when the bloodsucking mafioso she escaped three years ago finds Cassie again with vengeance on his mind, she's forced to turn to the vampire Senate for protection.The undead senators won't help her for nothing, and Cassie finds herself working with one of their most powerful members, a dangerously seductive master vampire - and the price he demands may be more than Cassie is willing to pay .....
I have a couple of Karen Chance's other novels from her 'Dhampir' series on my shelves, but this series has been tempting me for a little while now. I came across the newest in this series (The Cassandra Palmer series) for £1.99 on kindle, so I thought I'd check out the prices for the others, and Touch the Dark, the very first in the series was also only £1.99. Considering the paperback is over £5 on Amazon at the moment, this is a great saving!
Remembrance by Michelle Madow
Amazon Synopsis
:
Inspired by Taylor Swift's "Love Story" music video ...
New Hampshire high school junior Lizzie Davenport has been reincarnated from Regency Era, England ... but she doesn't know it yet.
Then Drew Carmichael transfers into Lizzie's school at the beginning of the year, and she feels a connection to him, almost like she knows him. She can't stop thinking about him, but whenever she tries talking with him about the mysteries behind her feelings, he makes it clear that he wants nothing to do with her. Reaching him is even more difficult because she has a boyfriend, Jeremy, who has started to become full of himself after being elected co-captain of the varsity soccer team, and her flirtatious best friend Chelsea starts dating Drew soon after his arrival. So why can't she seem to get him out of her mind?
Even though Lizzie knows she should let go of her fascination with Drew, the pair of them soon find that fighting fate isn't going to be easy.
This has since gone up to just over £2 on the Amazon Kindle store, but I bought it for 86p. However, it is available on Smashwords for $2.99 (which roughly converts to £1.90)
, which makes it a little cheaper and can be downloaded in any eBook format to make it compatible with all eReaders.
This one intrigued me because, as you've read at the beginning of the synopsis, it was inspired by a music video, and I'm interested to see how well inspired the author was.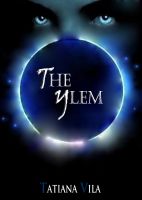 The Ylem by Tatiana Vila
Smashwords synopsis:


An ancient book, a seventeen-year-old girl and an exotic boy from a supernatural world hold the key to freedom for a long-oppressed race, but that freedom could come at the cost of the human world.

Seventeen-year-old Kalista is suffering from a broken heart, so when her playwright father proposes they move their lives from New York to New Mexico because he is in need of inspiration Kalista is 100% on-board with him. New Mexico proves to be the perfect balm for her wounds and she is just starting to feel some of her old spunk when Tristan Winfield comes into her life and pulls all of her barriers down. Kalista is captivated by Tristan's unusual silver eyes and feels an inexplicable connection to him, which begins to manifest itself in her dreams with bizarre images of a waterfall and an orb.

While searching for an explanation for her troubling dreams, Kalista discovers an ancient book which holds the secrets of a supernatural race of creatures. But when Killings hit town, she realizes her finding has come at a high price. She's in the middle of a power struggle now, a struggle that seems to be linked to the secret wrapped within the pages of that book. A secret she and Tristan are part of...
This was a purchase off Smashwords.com, which I have previously blogged about (click here to view the post
). For $0.99 (around 62p) I thought it was certainly worth a shot! The synopsis for this fantasy novel really grabbed me because it doesn't sound quite like any of the other books out there at the moment, and I'm finding myself being attracted to books that are thinking outside of the current clichés of fantasy; yes there is still the mysterious stranger with the piercing eyes, and the developing romance, but the rest of the plot is something I've not come across before.
As I've said before, books from Smashwords are available for purchase internationally and is compatible with paypal.